Medical Professional Advocacy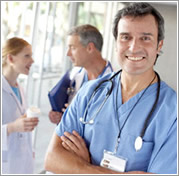 We represent physicians before the Medical Board of California and the Nevada State Board of Medical Examiners during investigations, administrative hearing and appeals. We represent allied health professionals before their professional licensing boards in California and Nevada.
We represent physicians and allied health professionals in hospital administrative actions that seek to restrict, reduce or revoke their privileges. We also represent physicians who are the subjects of government investigations such as those for a failure to comply with anti-discrimination statutes, confidentiality statutes and disability rights.
Contact us to learn more about this practice area.